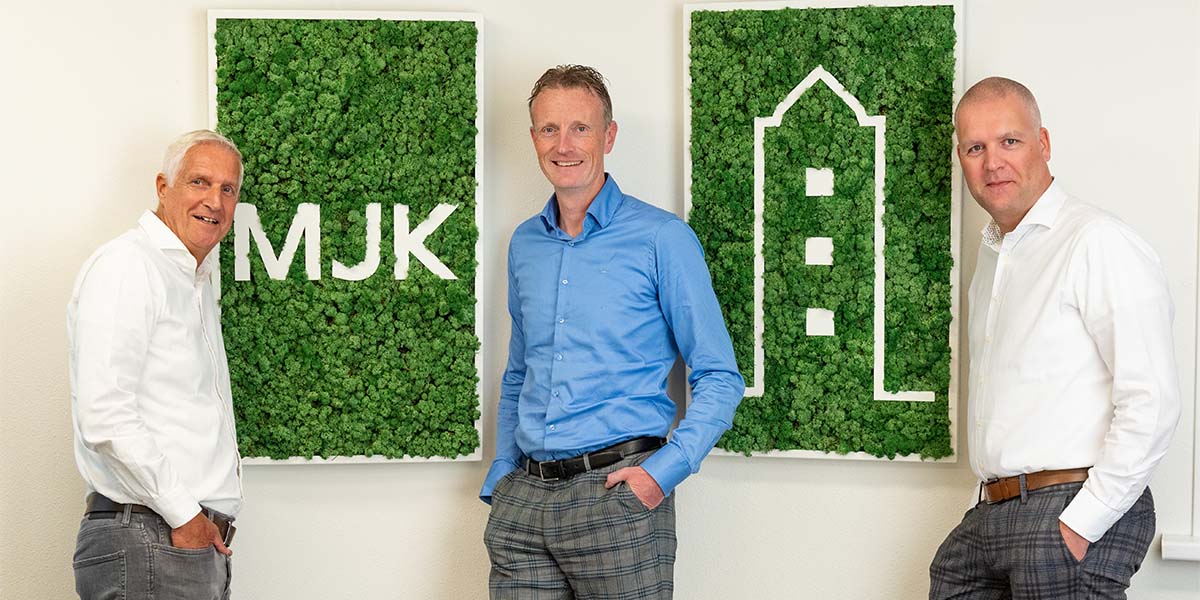 Our services: Accounting, Tax and Consultancy for entrepreneurs
Also in English
MJK Advies is an accounting, tax and consultancy firm for entrepreneurs. SMEs, start-ups and freelancers can turn to us for advice and tailored services regarding tax and financial matters, always from a trusted, dedicated expert.
Our services for SMEs
For SMEs, we handle administrative matters such as:
– Annual Accounts
A clear annual account and personal advice, so that you know what options your figures hold.
– Bookkeeping
More business and less bookkeeping thanks to our advice and personal approach to your books.
– Payroll
We handle all payroll matters for you and your staff.
– Taxes
Smart advice and optimal returns for entrepreneurs, so that you never pay too much tax.
– Advice
For entrepreneurs on financial and tax matters, from start-up to business transfer.
Make an appointment
Can you use a consultant who thinks along with you and your business, your advises and supports you with thorough knowledge of financial and fiscal matters? Let's meet soon!
Also for start-ups and freelancers
Are you a start-up or working as a freelancer? We've got you covered. With our services we will assist you with all your administrative matters, including, of course, your tax returns. While many start-ups and freelancers think it's cheaper to handle their own tax matters, we know what's required and what the options are. We will help you correctly file tax returns, for instance, so that you never pay too much tax. And you'll even save time!
Tax returns for private individuals
Private individuals can come to us for help with their tax returns, too, of course. Even if the returns are filled out in advance, it is wiser to outsource things to us so that you can take optimal advantage of the tax possibilities. We look into all the options to ensure you don't pay too much tax.
Meet MJK Advies in Aalsmeer
MJK Advies is located in Aalsmeer, but works for entrepreneurs from the entire region and far beyond. Our team of experts is known for their personal approach. Whether you want to outsource everything, exchange ideas every now and then or get some business advice. Or maybe you just want us to take care of your tax returns. Whatever it is you need, our accounting, tax and consultancy firm is on hand to help. Our approach is down-to-earth, practical and personal. That's the approach you can expect from us. Would you like to find out more, or perhaps set up a meeting? We'd love to hear from you. Call or email us for an appointment soon.